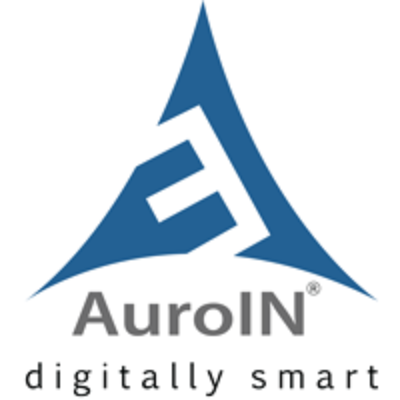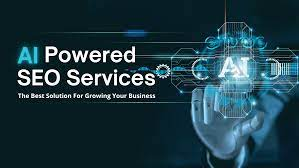 [New York, September 11, 2023] AuroIN, a leader in the digital marketing industry, is proud to announce the launch of its groundbreaking AI-powered SEO services. This innovative approach combines the precision of artificial intelligence with the creativity of human expertise, redefining the way businesses optimize their online presence.
Harnessing the Future of SEO
In a rapidly evolving digital landscape, staying ahead of the competition requires more than just traditional SEO techniques. AuroIN's new AI-powered SEO services are designed to provide businesses with a competitive edge like never before. By integrating data-driven insights and human ingenuity, AuroIN is revolutionizing the way companies approach search engine optimization.
Unveiling the AI Advantage
AuroIN's AI-driven approach offers several advantages, such as:
Enhanced Performance: Our AI algorithms analyze vast datasets to identify emerging trends and consumer behavior, ensuring your website remains at the forefront of search engine results.
Content Excellence: Our team of expert content creators collaborates with AI tools to produce compelling, relevant, and engaging content that resonates with your target audience.
Personalization: AI algorithms enable us to tailor SEO strategies to individual user preferences, delivering a more personalized online experience.
Continuous Improvement: Our AI continually optimizes strategies, adapting to changing market conditions and ensuring your SEO efforts are always one step ahead.
Client Success Stories
AuroIN's AI-powered SEO services have already achieved remarkable results for our clients.
LuAnn Perez, Owner of Showtime Awards, shared her experience, saying, "What sets AuroIN apart from other web optimizers/marketers is the personal attention that they gave my company. Their updates were timely and beautifully produced. I was able to edit as needed to make sure everything was on target. It was basically seamless. I'm very happy to say that AuroIN is a responsive, productive SEO company that gets great results."
Another esteemed client, Lise Schruz, Owner of Empire Gifts, says, "When I was contacted by AuroIN, I was a little reluctant to commit, but they took their time to explain the advantages AuroIN could bring to my business. Working with AuroIN was great, and I can only recommend their service."
AuroIN's AI technology is a game-changer for SEO. It not only analyzes historical data but also predicts future trends, enabling us to formulate proactive strategies. Our AI engines work tirelessly to:
Keyword Optimization: AI identifies the most relevant keywords, ensuring your content ranks higher for the terms that matter most to your audience.
Competitor Analysis: We leverage AI to keep an eye on your competitors, helping you stay one step ahead in the digital race.
Content Recommendations: AI-generated insights guide our content creators, resulting in content that resonates with your audience and drives engagement.
Performance Monitoring: Our AI-powered analytics provide real-time data, allowing us to make informed decisions and adapt strategies for maximum impact.
The Human Touch
While AI plays a crucial role, we understand the importance of the human touch. Our team of dedicated experts works in harmony with AI algorithms to bring a personal and creative approach to your SEO strategies. This fusion of technology and human expertise ensures that your brand's voice remains authentic and relatable to your audience.
Experience the Future of SEO
Are you ready to take your digital marketing efforts to the next level? AuroIN invites you to explore the possibilities of AI-powered SEO services. Visit our website to learn more and request a consultation.
About AuroIN
AuroIN is a leading digital marketing agency with a commitment to innovation and excellence. With over 15 years of experience, we have helped businesses of all sizes achieve online success through SEO, PPC, content marketing, and more.
Like: https://www.facebook.com/AuroIN/
Subscribe: https://www.youtube.com/user/AuroIN
Retweet: https://twitter.com/auroin
Contact Detail:
Company Name: AuroIN LLC
Contact Person: Media Relations
Email: Send Email
Address: 285 Fulton Street, Suite 8500
City: New York
State: NY – 10007
Country: United States
Website Url: https://auroin.com/contact/


Source: www.PRExhibition.com